WE BELIEVE IN LEARNING BY EXAMPLE
Our facilitators are not only skilled at sharing their knowledge but also are keen to learn from their students. Our platform is build for students, who want to find the beauty and joy of learning and thinking together!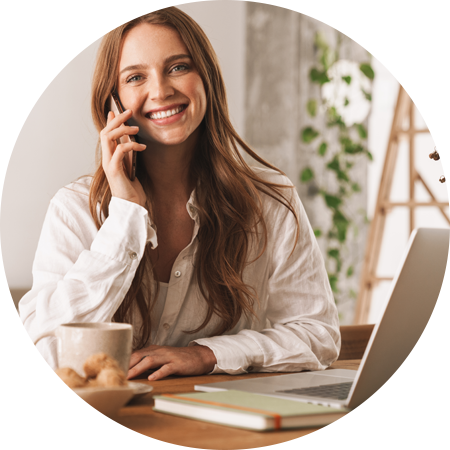 Linkers
Our learning linkers will build you a personal learner profile and track your long-term progress. We will help you set improvement goals guided by iABC principles. We will also match you with selected peers, mentors, and enrichment opportunities to support your changing learning needs and challenges.
Once you sign up, a pair of our learning linkers (with one of whom speaks your language, if you are not a native English speaker), will contact you and send you an intake form. After completing the survey, we will schedule an online meeting with you and your guardians (required if you are under 18 years old). Your learning linker will help you make personalized learning plans and follow up with you monthly to provide support and written feedback.
In the meantime, we will set up a personal channel for you in Teams and invite people who support your learning as members. This private group forms a micro-community to enrich both your academic life. The channel itself also serves as a central depository to store your notes, documents, and other information.
Finally, we encourage you to give back to the community by pairing up with other learners as peers, learning linker in-training, if you are under 18, and learning linker, if you are over 18. Learning is a life-long journey, and we will go far when we travel together.
OUR PRICES
To join our Learning Community we have a $49 monthly subscription, but right now you can join us FREE. This promotion will last until January, 2021.
Once you join our learning community you will find free content and paid content.
You are not alone, our learning concierges will help you to find the program that will help you to nurture your potential.
In addition to our monthly subscription, you can find specialized services. The prices vary depending on the mentor and their content. Once you are in our community you will be able to find a program list with prices.
OUR LEARNING COMMUNITY WORKS THROUGH MICROSOFT TEAMS
Microsoft Teams is an enterprise level collaboration platform and is also used by many schools for online learning. You may use it as a mobile app, a desktop program, or simply in a Brower.
Once you decide to join us, you will be directed to sign into our learning hub iABC Plaza on Mircrosoft Teams. Please follow this tutorial for guidance. If you need help, please email support@gtlink.us or call us at (781)269 1859.
After signing in, you will be greeted via a private chat by a member of learning concierge team, who will help you navigate MS Teams, collect your learner profile, and connect you with appropriate programs. You may also find our other learning concierge team members under our shared directory.
Once we identify a program that matches your interest and ability, we may invite you to join additional teams/channels and introduce you to other mentors and peers in that program.