President of Wheaton College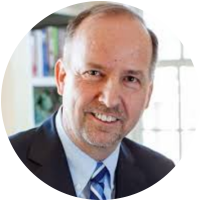 Dr. Dennis M. Hanno was appointed the eighth president of Wheaton College. In his first year in office, President Hanno has brought renewed attention to the value of  a Wheaton education. In April 2015, he announced the establishment of the Wheaton Edge, which includes a guarantee that all students in the Class of 2019 and beyond will have the opportunity for a funded internship.
President Hanno also has introduced several new programs reflecting his interest in facilitating social change. He established the Wheaton Innovation and Leadership Laboratory (WILL), which offers weeklong workshops on entrepreneurship for high school students in Rwanda. He also established a new summer college program for high school students called Discover@Wheaton, and he co-led a course on innovation and entrepreneurship.