Boston University Professor Harvard PHD in Psychology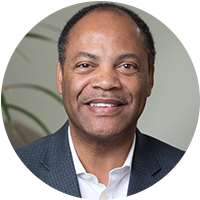 Dr. Scott has had an extensive career beginning as a teacher in middle school level and director of diversity programs for 15 years; as a psychologist, coach and consultant to schools and their leadership for 21 years; and, finally as a superintendent and associate superintendent of schools for nine years. Dr. Scott's teaching experiences at the higher education level include being a teaching assistant, lecturer, trainer and guest lecturer over the past 25 years.
Training for principals and superintendents has been a specialty for Dr. Scott in a variety of programs and cities across the country.  The programs include extensive trainings for principals in districts such as Tustin Unified School District, Bering Strait School District, Milwaukee Public School District as well as Louisiana State Department of Education and numerous other states and districts across the country. Dr. Scott received his bachelor's, master's and doctoral degree from Harvard University.